SecretFolder product introduce and features preview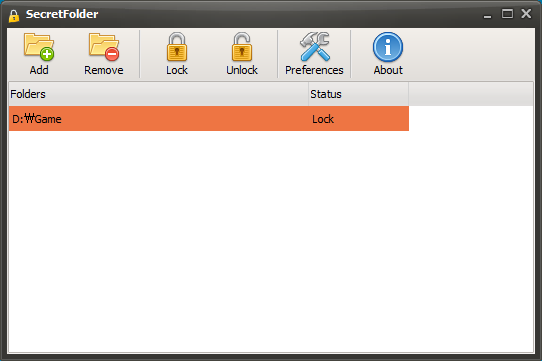 Features of product
* Completely 100% FREE Software
* Free to use at both home and in the office
* Support for 64-bit Windows.
* Immediate data protection (protect and unprotect commands are execited in no time).
* NTFS, FAT32, exFAT and FAT volumes are supported.
* Unlimited number of folders can be protected at the same time.
* No limits on the size of protected data.
* No file system structure modifications will occur.
* Protected uniinstall.
* When you create a secret folder, using your own password, you can manage folder.
* CMD command will not be able to access the folders.
How to Start
SecretFolder is very easy and simple.
1. Add button or Drag&Drop folders
2. Your private folder is hidden.