oCam product introduce and features preview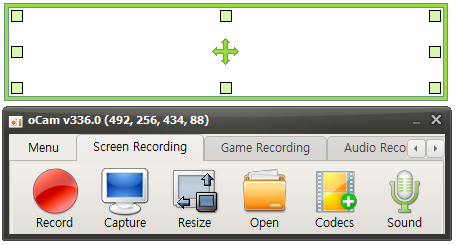 Features of product
Avira Anti-Virus is detecting oCam(Deep Screen) as a false positive, do not worry.
* Computer screen, game, video, audio recording is possible.
* Pause/resume of recording function.
* Recording using the built-in video codecs(AVI, GIF, MP4, MKV, NVIDIA NVENC H.264, M4V, FLAC, FLV, MOV, WMV, TS, VOB).
* Recording using the built-in audio codecs(MP3, AAC, FLAC) and real-time audio encoding.
* Can record you use the external VFW codec.
* Have large video formats to support more than 4GB.
* Recording sound from your computer as you can.
* Audio recording is made possible without the stereo mix setting.(Windows 7, Vista SP1 or later)
* A variety of sound quality when recording can be selected.
* Screen capture is possible. Image Format(JPEG, GIF, PNG, BMP)
* Recording area of the keyboard can be easily controlled.
* Can record the full screen and window area.
* During recording, the mouse cursor can be set to be included.
* Bug reporting is available to developers.
* Record the results can be stored in a specific folder, you have the option.
* oCam dual-monitor support.
* Flash in the IE browser, the target area can be selected.
* Preferences from the FPS setting is possible.
* Recording schedule function is available.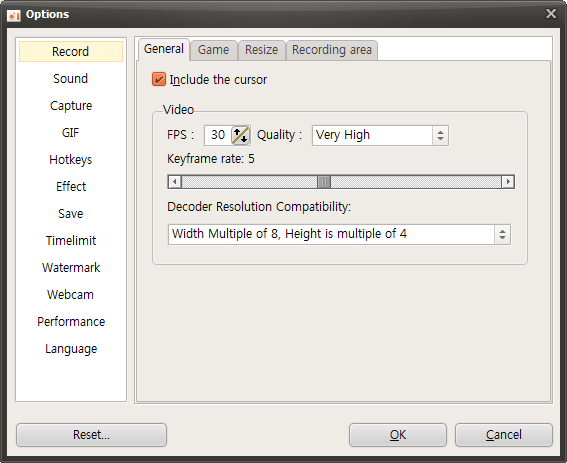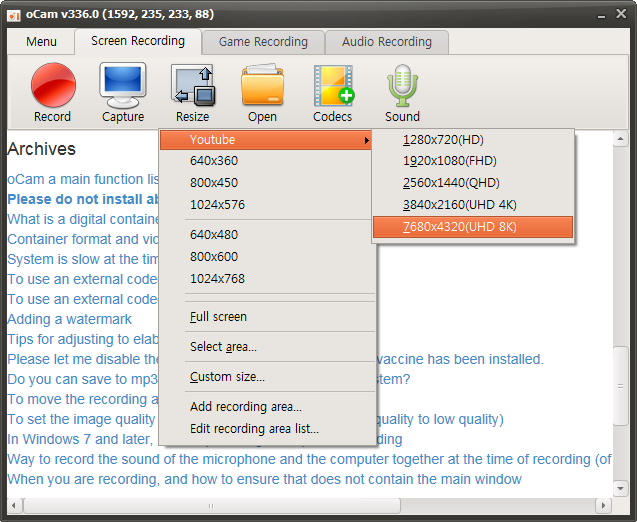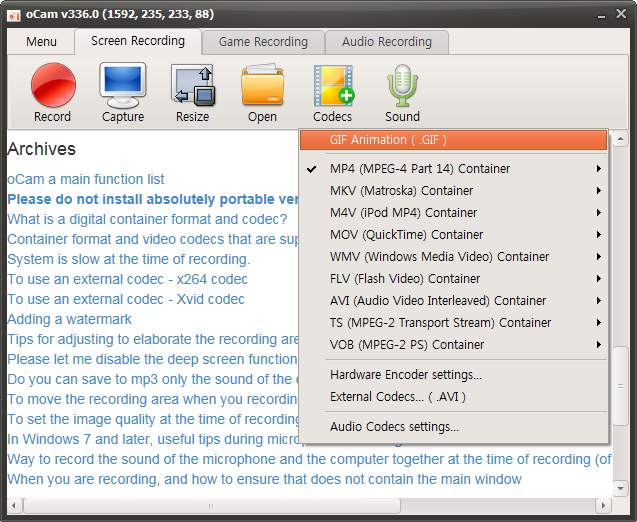 How to Start
oCam is very easy and simple.
1. Set your record area.
2. Press the Record Button.
3. Press the Stop Button. (Complete)